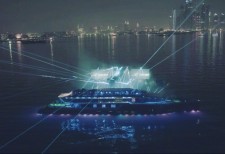 Mala Yacht presents the most proficient team for events management who will take care of all the yachting events in Dubai, UAE. The events management team will closely be working with clients from event planner to event execution.
DUBAI, United Arab Emirates, July 10, 2018 (Newswire.com) - MalaYachts, the most favorites yacht rental company in Dubai has announced its very own team for Events Management. The function of this team will be entirely about conducting the events with supreme dedication for the clients. The team consists of highly qualified and skilled personnel who have vast experience in the field of event administration and have worked with top-notch companies like Coca-Cola, Microsoft USA, Germany Got's Talent, and DP World.
"We have compiled this team by keeping in mind the standard of MalaYachts and its clients. Our clients possess greater value for us and satisfying them with the excellent service is our core objective," said the head supervisor of the event management department, Joyjit Mallick.
The director of operations Syed Tariq said, "We are concerned about the level of provision and ensure that our precious clients will receive the eminence throughout their journey with MalaYachts. Our fleet includes the biggest yacht in Dubai, which is said to be the most gorgeous thing on the Dubai waters right now, then how can we compromise on our facilities? We are here to serve you with elite service and that is it!"
Such confidence shows that MalaYachts is seriously committed to their business and this thing will turn out to be worthwhile.
MalaYachts is an award-winning yacht rental company in Dubai & Abu Dhabi. Mala Yachts fleet includes luxurious and most stylish yachts. The company offers clients to book yachts for parties, corporate functions, picnics or any other sort of activity. The company offers to book through Whatsapp, by calling or simply by visiting them in the office.
Source: MalaYachts Dubai
Share: